Plant and Machinery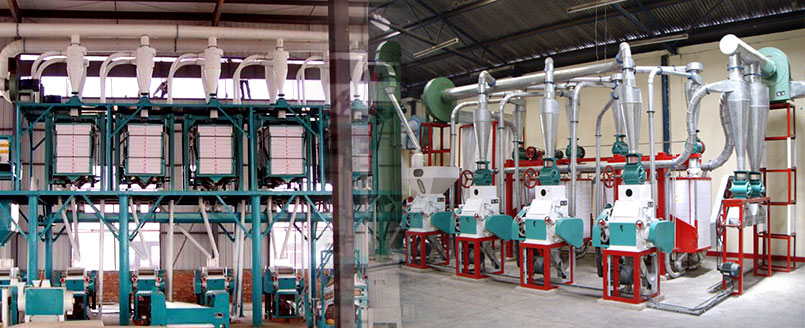 Our flour milling plant is located in at Ujjain,the Malwa region of Madhya Pradesh best
known for its premium quality wheat produce "Sharbati" & "Lokwan"
The plant produces over 100 Metric Tonnes of wheat per day. With it's geographical advantage in sourcng the best variety of Wheat grown in the country,Shri Mahavir Group is able to manufacture the best quality wheat flour products which are hygienically and thoroughly processed using the most advanced technology.
A grain kernal passes through rigorous processes of Cleaning, Sorting, Milling, Grinding, Flaking, sifting and grading before it is milled into flour or packed into wheat packages.
Quality Assurance:
Quality means doing it right when no one is watching. We want you to come back to us over and over again, and that's why we work on a widely agreed upon approach of TQM (Total Quality Management) that focuses on continuous improvements while collecting, handling,processing and packaging the Food products.
Facilities:
We have adequate facilities and mechanism for cultivating, sorting out, processing and packaging the food products as per requirements of the clients. We undertake bulk orders, thanks to our wide distribution network and advanced transportation facilities. As ourclients you will never have to worry about delivery and quality.