Quinoa Seeds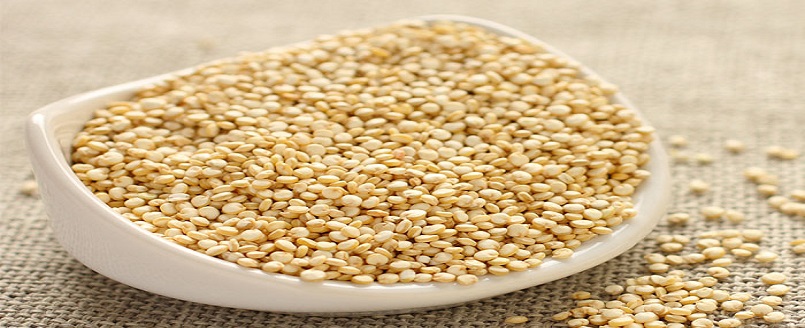 Quinoa (Pronounced Keen-Wah) seeds is among the world's healthiest foods. Quinoa seeds are 100% gluten free & are the richest source of protein, fiber and vitamins among all grains and seeds produced world over.
UN recognized 2013 as the "International Quinoa Year" following its rockstar demand across the world and the super grain status it has received.Native to South America, Quinoa has now started to grow in India and is of supreme quality & complies with the international trade standards.
We supply Quinoa seeds to US, UK & Russia. We understand the intricate details & demands of the buyers world over when it comes to Quinoa seeds. Quinoa suppliers need to take care of removing various composites being deposited over the outer shell of the seed before it's being put to commercial use. Our structured manufacturing & cleaning process comprising of both wet and dry methods ensures that the grains are thoroughly processed in order to remove the phytochemicals layers of seponin which protects the plant during it's growth against the pesticide but is harmful and unfit for human consumption.
We undertake the most sophisticated combination of wet and dry methods to process quinoa seeds in order to make it a high quality and safe to eat product with numerous health benefits.
A Few Benefits of Quinoa Seeds are:
Most Protein Rich Vegetarian food (8 Grams Protein/Cup, Equals 2 Egg Whites)
Full of Iron, Magnesium, Lysine for Growth & repair of Muscle Cells
High Source of Fiber improves bowel movements & digestion
Packed with Dietary fiber
Contains all 9 amino acids
100% Gluten Free